---
This is a quick how to Record Shows from your Comcast HD DVR onto your Mac .
How to get the video off of it and onto your Mac. This is a quick summary from this site (
http://jpicune.wordpress.com/2006/10/13/record-shows-from-your-comcast-hd-dvr-onto-your-mac/
)
Here is what you need to get started:
Motorola Dual Tuner DVR High-Definition Set-Top DCT6412 or similar unit.
Then you will need a Mac and a standard firewire cable (six pin to six pin).

NOTE: New Macbook Pro do not have 6 pin input



Download the FireWire SDK 26 for Mac OS X from Apple.
This developers tool kit provides a cool app called AVCVideoCap.

Now you have everything that you need to get started. As a safety measure you may want to shutdown you computer and DVR before you connect them with the firewire cable.
Connect the the DVR and the Mac with the firewire cable.
Open the AVCVideoCap application. (it is located in the developer tools folder [Developer/FireWireSDK22/Applications/AVCVideoCap.app]
If all is good with the world you should see your DVR listed in the device window, select it. In the image above there is no device listed, so if your screen looks like that, there is a problem.
Turn your DVR to the channel that you want to record (you can also do this through the computer in the next step).
Note the EMI status. This is what will tell you if the video is copy protected or not.




Copy Freely means that you can record it no problem.
Copy Once, means that you can copy it, but you will not be able to view it.

Select the capture from device button, you get a dialog box with some more options. They are pretty much self explanatory, so fill them out and start recording.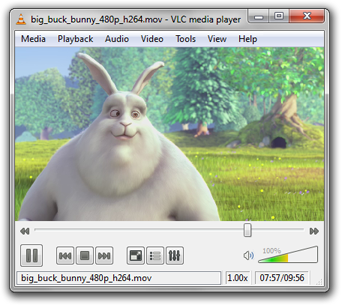 The file that you will record is a MPEG-2 transport stream. So you will have a file that will end in .m2t. Since these are not really common file type they can be a bit complicated to play. The best app to use to view these files is the
VLC media Player
. This app should play these files without any issues.
And that is it. While it might sound kind of complicated it is rather easy and fun. It is really cool to be able to view these high definitions videos on the computer. I will let you know what I think.